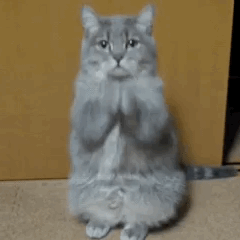 Thanks!
❤️🙌
I'm truly grateful to all the wonderful humans and companies supporting my open source work on GitHub Sponsors, Open Collective, and Patreon.
Stefan Penner
Mike North
Chris Wales
Laurie Voss
Sameeri Pavan Kumar Marryboyina
Jimmy Moon
Olivier Martin
carddamom
David Passarelli
Travis Fischer
Christian Buratto
Fission Team
Manizheh and Nick
---
Add your Twitter account to your Patreon profile to have your name linked
(It will be updated on the first day of every month)
Become a supporter
Previous supporters
I'm forever thankful to these people and companies that have previously supported me.
Kumar Harsh
Eliseu
Dylan Wight
Jody Heavener
Pixelass
Martin Hansen
Mark Poko
Veit Heller
Barrett Harber
Jens Lind
Alec Hale-Pletka
Casey Watson
wtgtybhertgeghgtwtg
Minh Nguyen
Kirill Groshkov
Andreas Pizsa
Jered Sutton
Joshua Wenning
Suchipi
Eric Nelson
Ruwan Geeganage
Scott Anderson
Mario Nebl
Ben Brook
Matt R. Wilson
Martin Kluska
Zhenhua Cao
Suhas Karanth
Lovelin Edward
Fran Méndez
Dmitry A.
---
This page is updated on the first day of every month.